Research and Development
Research mission
Our research and development department counts on extremely well qualified professionals with many years of experience. Every plant has its research and development team dedicated to company-specific issues, but a strict collaboration between the teams allows to share knowledge and channel resources according to project needs. The chemical synthesis labs are closely supported by dedicated analytical research labs, who develop and validate analytical methods, identify and characterize impurities and perform stability studies.
R&D activities of the group include:
— Development of alternative synthetic routes to circumvent IP and technical barriers
— Development of efficient synthetic processes for new chemical entities, also with a QbD approach
— Screening for novel polymorphs
— Continuous process optimization during product lifecycle
— Tailoring solid-state properties of the API

Research and Development
Laboratories
and equipments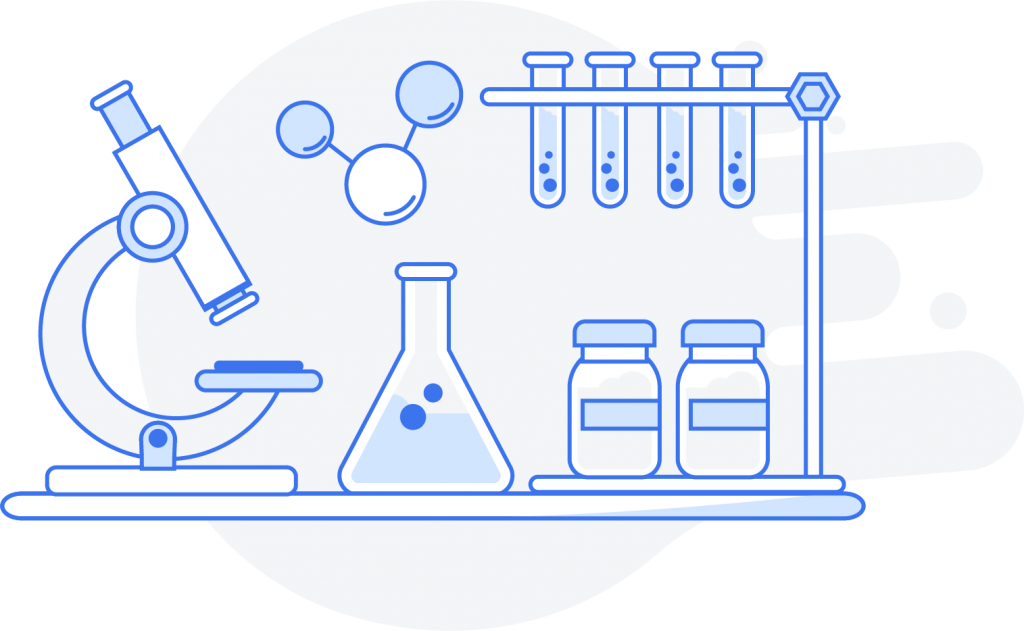 R&D laboratories are equipped with advanced instrumentation, including:
— HPLC, GC, UHPLC, FT-IR
— LC/MS and GC/MS
— Malvern and Sympatec particle size distribution analyzers
— DSC coupled with TGA
— RC-1 reaction calorimeter equipped with on-line FT-IR probe, for real-time evaluation of thermal risks, reaction kinetics, formation and build-up of byproducts
— FT4 powder rheometer to investigate powder properties
— Labmax workstation equipped with FBRM (Focused Beam Reflectance Measurement) to control crystallization parameters
— CoFlore reaction module for continuous-flow chemistry
The group also has a network of qualified, GMP-compliant external providers for additional testing such as XRD, NMR, elemental and synchrotrone.
Research and Development
Intellectual Property
Innovative and efficient processes achieved through our R&D work can be often patented. This can be a further advantage to our customers and together with speed, confidentiality and independence highlights our position of reliable supplier of generic and proprietary APIs. Up to now, at least 15 patent families have been granted and several further applications have been filed or are pending approval.